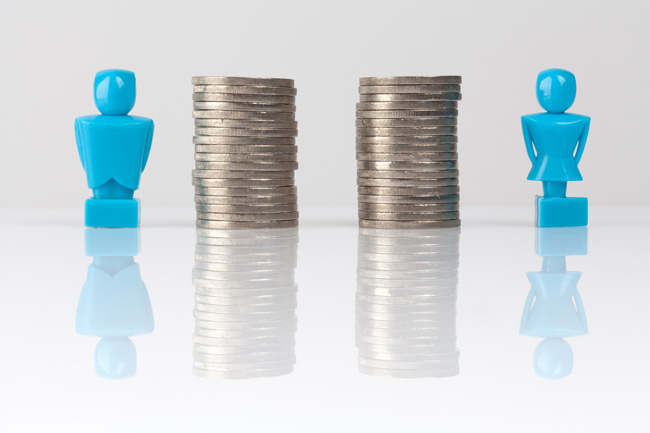 Employers need to take specific actions to comply with the Massachusetts Pay Equity Act, which makes it illegal for employers to ask about a job candidate's salary history.
It will soon be illegal in Massachusetts to inquire about a job applicant's compensation history when making a job offer. Employers must use other information — such as salary survey data and current employees' wages — to help them determine new employees' compensation packages. The restriction is part of the MA Pay Equity Act, which is meant to reduce the gender disparity in wages. The idea is that existing gender-based pay disparities won't be incorporated into future salaries if employers can't consider salary history when formulating job offers.
The National/Global Context
Massachusetts is one of many states that expanded equal pay protection laws in 2015 and 2016. There is uniformity in many of the provisions, with a focus on: (a) replacing the requirement that employers pay equal wages for "equal work" with a more expansive standard of equal pay for "comparable work"; (b) guaranteeing workers the right to talk about compensation with co-workers; and (c) allowing employers certain limited "exceptions" to justify otherwise-impermissible wage differentials.
There is a long lead time before the Massachusetts law takes effect on January 1, 2018, later than most other states' laws. Massachusetts employers may need more time to prepare because the prohibition against salary history inquiries of job applicants is unusual. California, Maryland and New York, for instance, all passed updated pay equity statutes recently without such a rule. Jurisdictions around the globe have had pay equity laws for many years, and some shifted to a "comparable work" standard well before 2015.
Impact On The Gig Economy
On its face, the Massachusetts Act appears to be limited to the employer – employee relationship, likely leaving independent contractors outside its protections. Companies with a hybrid workforce of employees and contingent workers should nonetheless consider whether or not to alter their practices and policies for contractors in response to the new law.
Suggestions For Employers
Evaluate the hiring practices of your business. Determine the steps that are necessary to comply with the MA Pay Equity Act by January 1, 2018 when the law goes into effect. Do away with any rules that prevent workers from discussing wages and compensation. Be aware that, as with most wage-related legal violations, the consequences for breaking this law are significant. Judges are required to award attorneys' fees and costs to successful employee plaintiffs.
Consider conducting a self-evaluation of pay practices. Companies that do so, and that can demonstrate reasonable progress toward eliminating any existing compensation differentials based on gender for comparable work, will go a long way toward reducing liability in the event they are sued for a Pay Equity Act violation.
Consult with an HR Lawyer on compliance and on conducting a self-evaluation.
If your workers are located outside of Massachusetts in states that have passed new laws relating to pay equity — such as California, Connecticut, Delaware, Illinois, Maryland, New York, North Dakota or Oregon — you may need to act much more quickly. The pay equity laws have already gone into effect in some jurisdictions. Consult a lawyer or HR professional for advice on your obligations and how to achieve compliance.