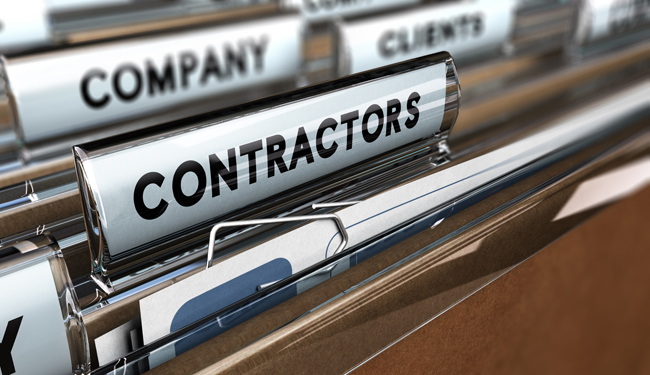 New legislative attention to the status of independent contractors demonstrates the rise of contingent workers and the sharing economy.
There was a lot of commentary in 2015 about an increased utilization of independent contractors and other contingent workers, instead of employees, throughout the world. Corporate use of the contingent workforce has been growing for a long time, but the reliance on independent contractors in the sharing economy, particularly by some high-profile businesses, helped bring heightened attention to the issue. By the end of last year, everyone from scholars to entrepreneurs and labor representatives to politicians, along with people at policy institutes were suggesting fundamental changes to U.S. laws as a way to accommodate the shifting relationship between businesses and workers. Some argued for the creation of a worker classification that would fit the new business models better than the existing "independent contractor" and "employee" categories. Others called for a new social safety net to protect non-employees. While there may be compelling arguments for new classifications, it is hard to imagine legislators implementing changes with such wide-ranging implications, particularly at the federal level.
In 2016, a back door to change may have cracked open. In at least two instances, legislators took steps to embrace independent contractors in the ranks of workers protected by new legislation. The federal Defense of Trade Secrets Act ("DTSA"), for instance, explicitly brought contingent workers into its purview. DTSA gives workers immunity from liability for disclosing employers' trade secrets in whistleblower situations. The statute also requires employers to give notice of that immunity to workers. The DTSA definition of "employee" – those entitled to the immunity — includes "any individual performing work as a contractor or consultant for an employer." This is a significant development. Up until now, the fundamental distinction between the two classifications – employees and independent contractors – has been recognized in most employment laws.
Independent contractors were also explicitly included within the definition of "employee" in a proposed Massachusetts statute concerning noncompetition agreements. Both the House and Senate bills, neither of which became law because legislators failed to harmonize the two, included independent contractors in an unusual definition of "employee".
There are other instances of lawmakers acting on concerns for independent contractors. The New York City Council just passed the Free Lance Isn't Free Act, requiring timely payment of fees to independent contractors. California state legislators passed a law declaring that cheerleaders of professional sports teams are employees. They also granted certain immunities to California motor carriers who promptly convert their misclassified drivers to employees.
Whether or not it becomes a widespread trend to incorporate independent contractors into employment legislation remains to be seen. There have certainly been new laws, such as the 2016 Massachusetts Pay Equity Act, whose application appears limited to the usual definition of "employee." But the legislative attention to independent contractors suggests that employee definitions might evolve in a stealth way, even if lofty proposals for more fundamental change are never implemented.