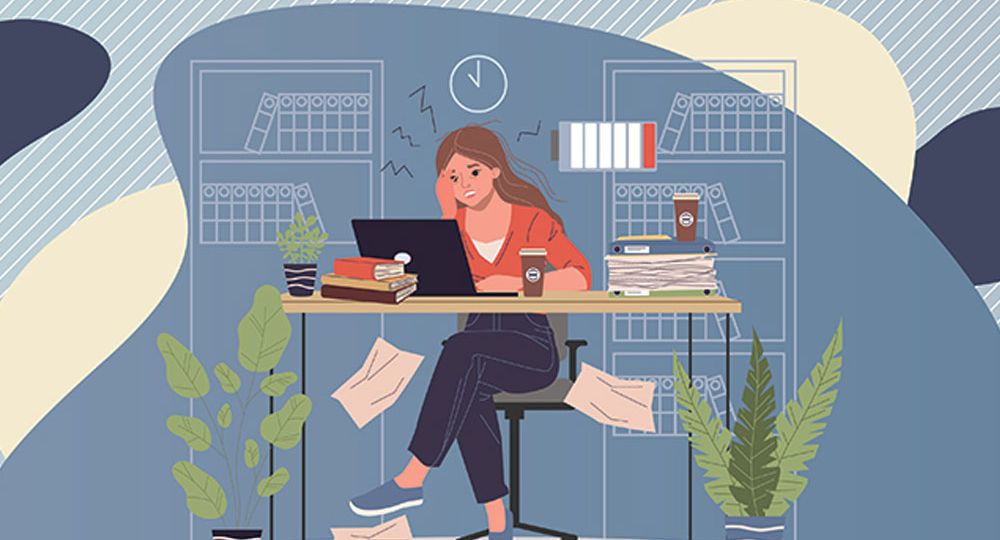 Notwithstanding the informative websites, exhaustive checklists and entertaining graphics guiding employers on their return-to-work strategies, employers sometimes feel like they're in an impossible bind. For example, the United States Center for Disease Control says that people aged 65 and older are at higher risk of serious illness from COVID-19. But employers who treat older workers differently just because of their age might violate those workers' rights under the anti-discrimination laws. Should we give workers in this age group the option to take time off or work remotely? Must we say "yes" when they request different treatment? Should we impose rules on them to keep them safe? Ugh!
We have worked hard as a society to overcome the prejudice and eradicate the discrimination that used to put older people at a disadvantage in the labor economy. We passed the federal Age Discrimination in Employment Act, making it illegal to discriminate against people 40 years old or older on the basis of their age. We've pushed back at stereotypes about the energy level, health and technology skills of older people, with increasing success. Managers avoid learning employees' ages to reduce the risk that age will become a factor in employment decisions.
So now, in the face of the pandemic, employers are understandably frustrated and confused. It seems impossible to fulfill their responsibility for workers' safety without completely undermining the goal of treating workers equitably, without regard to age.
While nothing can substitute for legal advice (which this post is not), I'll offer some information and impressions that may be generally helpful to employers in this moment. There are good reasons to go ahead and take careful steps to protect the higher risk group of employees aged 65 years or older. Special treatment might be mandated where state and local governments advise people in this age group to stay at home, even while welcoming residents not in higher risk categories to go out for some activities. Government agencies with enforcement authority for anti-discrimination laws, like the EEOC (Equal Employment Opportunity Commission), assure us that employers should follow the CDC and state/local public health authorities' guidance in their response to COVID-19. Employers also must fulfill their legal obligations under safety laws like OSHA (the Occupational Safety and Health Act) to provide a safe workplace. The EEOC has acknowledged that COVID-19 can be a "direct threat" to the health and safety of employees.
The key to an employer's safety plan for older employees during the coronavirus pandemic is the situation-specific, interactive approach that is used to address the needs of employees with disabilities, when those disabilities impact participation in the workplace. The technical legal status of the two groups is quite different, because the disabled workers who can perform the essential functions of a job have a right to reasonable accommodation, to ensure they don't experience disability-based employment discrimination. In contrast, the 65 and over group is not disabled, and actually enjoys hard-fought rights to be treated the same as their younger counterparts. Nonetheless, the EEOC's current advice is to use the reasonable accommodation process to ensure the safety of all employees identified by the CDC as "higher risk". Age, alone, places employees aged 65 or older into the higher risk group.
What employers should do:
Consider inviting employees to self-identify as higher risk from COVID-19. Perhaps all employees can fill out a form that asks whether or not they are in one of the enumerated higher risk categories. Then, engage those higher risk employees in an interactive process to determine how to address their safety in the face of the particular risks.
The amount and type of coronavirus risk in your workplace determines the steps you must take to keep older workers safe. Where the risk of exposure is high and ubiquitous, and the risk can't be reduced or eliminated by reasonable accommodation, it might ultimately be permissible to impose more precautions. If your workplace is low risk, you might consider a wider range of options and some employees might decline a reasonable accommodation. No matter the situation, employers should actively engage with employees in a dialogue about reasonable accommodations.
Whatever your strategy, refer to authority from the CDC and other public health agencies. Don't substitute your own personal opinions.
Stay informed and open to change as information evolves.
Listen to the concerns and desires of your employees. Working together with employees who are in the higher risk group to come up with solutions will likely reduce the risk of dissatisfaction and conflicts, and may improve compliance with whatever approach you take.