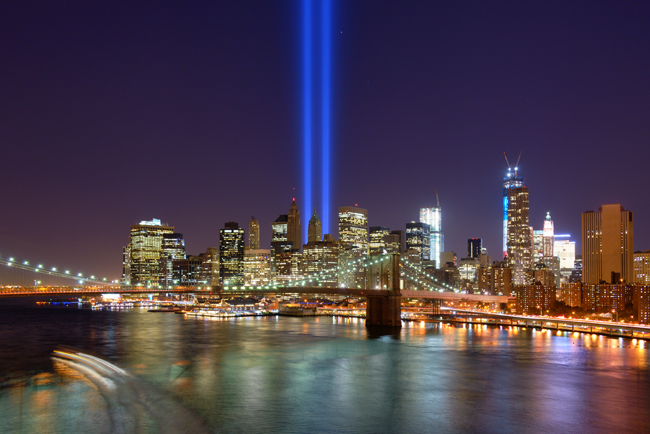 WHAT'S NEW: It's difficult for an employer to ignore the risk of terrorism in our society. Highly visible terrorist attacks have caused workplace injuries and deaths within and outside of the United States during the last few years. Employees are emotionally affected when they learn of terrorist attacks elsewhere. They are sometimes concerned about the risk, however small, that a terrorist attack could strike their workplace at random, or that their co-workers or customers might pose a terrorist threat.
Employers need to face this reality because they have a legal duty to provide a reasonably safe workplace for their workers. The desire to maintain employee morale and business continuity further compels employers to attend to risks of terrorism in their companies. They can do so with measures like workplace violence policies, emergency preparedness training and threat management teams. Some strategies are more focused on prevention and others prepare companies to respond in the event of an emergency.
Employers must proceed with caution, though, because the very steps that they might take out of concern about terrorism also have the potential to violate employees' individual rights. Email or video surveillance must be conducted in a way that avoids invading employee privacy, or chilling employee rights under the National Labor Relations Act. An investigation or other appropriate response to workplace safety concerns cannot discriminate against workers on the basis of their disabilities, national origin, religious beliefs or other protected characteristics.
NATIONAL/GLOBAL CONTEXT: Employers around the globe are facing similar risks and many of the same issues. Workers' perspectives are global, too. They are impacted by terrorist attacks outside of the US as well as those nearby.
WHAT AN EMPLOYER SHOULD DO: Standard corporate strategies regarding workplace violence are generally applicable to the risk of terrorism. A good reference, available online, is "Workplace Violence Prevention and Intervention," an American National Standard jointly prepared by an association for security professionals (ASIS) and an association for human resources professionals (SHRM).
Conduct a needs assessment analyzing the company's vulnerability to workplace terrorism and noting any specific risks.
Implement a violence prevention policy. Train the workforce on the policy.
Identify a threat management team that will respond to concerns about, or heightened risks of a workplace terrorist attack. Create guidelines for the team to follow in the event of an incident or violence concern. Establish procedures that will mitigate losses in the event of a violent incident.
Support the threat management team with cooperation, information and resources when they are responding to a safety concern. Consider obligations to report safety concerns to the local, state or federal authorities.
Consider employee relations strategies to address workers' anxieties.