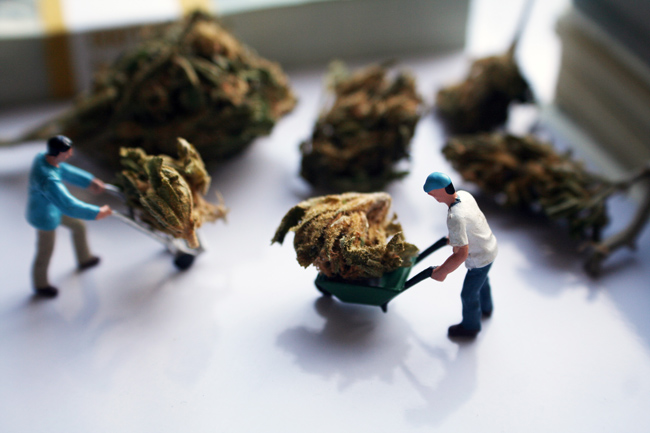 WHAT'S NEW: Marijuana use is no longer illegal under Massachusetts law. What does that mean for employers, employees and the workplace?
Marijuana use is newly legal under Massachusetts law. That does not change some employers' concerns about their workers' marijuana use. Working while under the influence of marijuana may alter an employee's capacity to perform their duties in a safe, effective and efficient way. For the same reasons that employers prohibit employees from working under the influence of alcohol and illegal drugs, they will be prohibiting marijuana use in large numbers.
As a practical matter, marijuana is only "legal" in limited ways. At least until July 2018, selling it remains illegal under Massachusetts law, so marijuana transactions at work should remain a violation of company rules. Using marijuana remains illegal under federal law, a fact that is particularly important for employers whose workers cross state or national boundaries in the course of their work.
Employers may prohibit their employees from using marijuana. There are strong indications in the law that employers can continue to discipline workers for violating a clearly-communicated policy against employee marijuana use. A key to making such policies effective will be drug testing procedures that provide for adequate notice and employee consent, and avoid invasions of employee privacy.
Even for employers who don't significantly change their policies, though, the voter referendum legalizing marijuana merits some attention. It signals wide public acceptance of recreational marijuana use. Everyone who is working to take full advantage of the talent available in the state – HR professionals, recruiters, executives and supervisors — will benefit from considering current attitudes toward marijuana.
NATIONAL/GLOBAL CONTEXT: The majority of states allow marijuana use for medical purposes. Nine states allow recreational use. Court decisions outside of Massachusetts also give employers some assurance that they can continue enforcing marijuana-related rules at work, and terminate employees for violating those rules, even when the use is permitted under state law.
IMPACT ON GIG ECONOMY: Legal marijuana has different implications for a company's relationships with gig workers. Businesses can set and enforce rules for their employees. There is generally nothing to stop sharing economy workers – if they are classified as independent contractors – from using marijuana legally while they do your work. That is not a new reality, but its impact on your particular business may be worth considering as legal and societal expectations change.
WHAT AN EMPLOYER SHOULD DO:
Evaluate your business' needs relating to workers' use of marijuana.
Set expectations for your workforce, in consultation with an employment attorney who can provide up-to-date information about the law and regulations.
Once you've set rules or guidelines, make sure that employees are aware of and understand them.
Enforce the rules consistently.