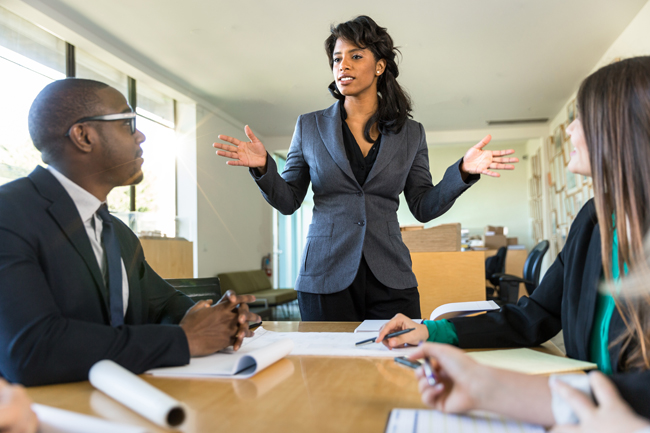 WHAT'S NEW: It would be a good idea for employers to set aside some time in January 2018 to address HR Law issues. Workplace sexual harassment is a focus of public discourse and new laws are going into effect. Remember, failure to comply can result in significant legal liability.
There is a focus in the media and on social media on sexual harassment in employment and the harm that it causes. People experiencing harassment at work might feel more comfortable raising the issue right now because of the public discourse. They may also be more aware than they used to be of their employers' responsibility to solve the problems. A great way for an employer to step out ahead of the issue is to train its workforce on preventing and responding to harassment. Live, in-person trainings help keep the workplace safe and harassment-free. An interactive training gives everyone the opportunity to learn from group discussions and get specific questions answered. Harassment concerns can be resolved more quickly if employees have been trained to speak up when they are experiencing harassing behavior. Management teams deal with complaints more efficiently and effectively if they have been trained on how to respond.
Massachusetts employers also need to take affirmative steps to comply with the new Pay Equity Act and the Pregnant Workers Fairness Act, both of which become effective in 2018. The Pay Equity Act is meant to reduce gender-based disparities in compensation. The Pregnant Workers Fairness Act prohibits discrimination on the basis of pregnancy. It also grants workers the right to reasonable accommodations in their work arrangements where necessary for pregnancy or pregnancy-related conditions. The requirements are not overly burdensome and they should not be ignored.
What an Employer Should Do:
Consider scheduling a Harassment Prevention Training. It will teach your workforce how to avoid engaging in harassment. It will also give them specific instructions on what to do if they are subjected to harassment, so that the company knows and can address the problem.
Notify workers of their rights, by updating employee handbooks and workplace posters and by adding pregnancy to the list of protected characteristics in EEO/anti-discrimination policies.
Analyze your company's obligations and risks under the Pay Equity Act. Consider conducting a good faith self-evaluation of the company's pay practices. You might learn about possible exposure and have the opportunity to limit future liability.